Press Release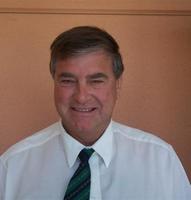 WELFARE NOT LIBERATION SHOULD BE RSPCA POLICY SAYS PGA
2011-08-19
Calls by RSPCA Australia for a conscious vote on live exports following the Federal Parliament's decision to vote down legislation that would have ended the livestock export trade shows that the organisation has gone from being an animal welfare advocate to an animal liberation campaigner according to the Pastoralists and Graziers' Association (PGA).
PGA President Rob Gillam said the RSPCA's refusal to accept the recent defeat of two Bills banning all livestock exports clearly shows that the organisation is more concerned that they have failed to stop livestock exports, rather than recognising the high standards of animal welfare demanded by the Australian livestock industry.
"Banning livestock exports is the pre-eminent policy of the RSPCA, which has joined with Animals Australia and PETA to carry on a vicious media campaign of harassment and misinformation," Mr Gillam said.
"Having failed many times to find major faults within Australia, these animal liberation groups have moved offshore in their continuing quest to destroy the reputation of Australian livestock producers."
"The defeat of these Bills shows that the Parliament has endorsed the livestock export industry's commitment to improve animal welfare standards, both in Australia and internationally."
"The RSPCA should accept this mandate by the people's representatives by severing its relationship with Animals Australia and PETA."
It is time for the RSPCA to return to its core values and focus its attention on preventing cruelty to animals in Australia.
News
2023-04-11

Important Industry Survey on Live Sheep Exports from WA Producers
read more >>

2022-07-17

PGA Podcast on Biosecurity threat posed by Foot & Mouth Disease
read more >>

2020-06-12

Tier 3 Railways Need to be Economically Viable
read more >>
CONTACT INFORMATION
POSTAL ADDRESS

PO Box 889
West Perth
Western Australia 6872

PHONE

(08) 9212 6900