Press Release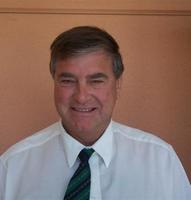 WA PASTORALISTS DEMAND RSPCA SHOWS PLAN
2011-07-06
Claims by the RSPCA that there are other options available including financial assistance to Western Australian pastoralists faced with culling their cattle are misleading, according to the Pastoralists & Graziers' Association.
"The Government assistance package is a maximum of $25,000 and is only available through Centrelink to individuals and families," PGA President Rob Gillam said.
"If a pastoralist is faced with culling 3000 head of cattle, this equates to a payment of $8.33/animal – provided they qualify."
"This would not even cover the cost of starting the helicopter to muster the animals."
"WA pastoralists continue to hear from the RSPCA, Government & anti-live export groups that they are working with industry to develop new markets and increase the domestic processing for these cattle which have been banned for export."
"Where are these new markets; where is the processing space; and where is the RSPCA's plan?"
"The RSPCA sat on the Four Corners footage for over seven months and chose to release it just when cattle were about to be mustered in the north west of Western Australia," said Mr Gillam.
"What did they think would happen, when an industry is shut down overnight and the only market for this breed of cattle is taken away?"
"How can they now demand that pastoralists not take the appropriate action to ensure the welfare of their livestock?"
"These questions need to be answered and the RSPCA should be held to account by their actions."
News
2023-04-11

Important Industry Survey on Live Sheep Exports from WA Producers
read more >>

2022-07-17

PGA Podcast on Biosecurity threat posed by Foot & Mouth Disease
read more >>

2020-06-12

Tier 3 Railways Need to be Economically Viable
read more >>
CONTACT INFORMATION
POSTAL ADDRESS

PO Box 889
West Perth
Western Australia 6872

PHONE

(08) 9212 6900