Press Release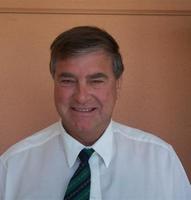 WA PASTORALISTS AND FARMERS CALL FOR LUDWIG TO BE SACKED
2011-07-04
Western Australia pastoralists and farmers have unanimously supported a motion calling for the Prime Minister to remove Federal Agricultural Minister Joe Ludwig from his portfolio due to his inept handling of the live cattle export ban to Indonesia.
The motion was unanimously passed by livestock producers from throughout the State in Katanning last Friday at the third All of Industry Forum organised by the Pastoralists and Graziers' Association (PGA), which was also attended by Western Australian Liberal Senators Chris Back, Judith Adams and O'Connor MP Tony Crook.
"Livestock producers throughout Western Australia are now demanding that their livelihoods be returned to them'" PGA President Rob Gillam said.
"Our industry is being held hostage by a Minister who continues to ignore our pleas for the immediate reinstatement of live cattle exports to Indonesia."
"WA is the largest livestock export state in Australia, with over 350,000 cattle and 2.5million sheep exported annually, yet the Minister cannot even be bothered to come over and meet with the pastoralists whose livelihoods have been affected by his actions."
"All sectors of the industry have come up with and endorsed the same plan involving traceability and stunning which would satisfy any concerns the Government has about animal welfare issues."
"Yet the Minister continues to pay lip service to the industry, focusing his attention on the activities of Meat and Livestock Australia, rather than with his Indonesian counterpart on reopening the trade."
"We are now faced with the Indonesian Government refusing to issue import permits for Australian cattle for the July-September period, which will cost WA's cattle producers over $50million in the next three months."
"Such losses are unacceptable in any industry and the Prime Minister has no choice but to remove her Minister from his portfolio and replace him with someone who will regain the confidence of Western Australian livestock producers."
News
2023-04-11

Important Industry Survey on Live Sheep Exports from WA Producers
read more >>

2022-07-17

PGA Podcast on Biosecurity threat posed by Foot & Mouth Disease
read more >>

2020-06-12

Tier 3 Railways Need to be Economically Viable
read more >>
CONTACT INFORMATION
POSTAL ADDRESS

PO Box 889
West Perth
Western Australia 6872

PHONE

(08) 9212 6900