Press Release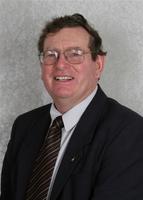 WA GROWERS APPLAUD COMPETITION TRIBUNAL DECISION ON GRAINS EXPRESS
2013-04-19
Western Australian Grain Growers have welcomed the Australian Competition Tribunal's decision to uphold the Australian Competition and Consumer Commission's (ACCC) Notice to revoke the Exclusive Dealing Notification of Grains Express, saying the decision will only benefit the WA Grains industry.
PGA Western Graingrowers transportation spokesman Leon Bradley said the decision recognises the value of competition into the grain freight task and will provide the WA grain industry with an efficient, open and low cost service.
"This decision by the Tribunal confirms the position universally endorsed by West Australian growers last year that there is no need for additional Federal regulatory intervention in the grains industry as the existing framework adequately deals with any anti competitive behavior which may arise," Mr Bradley said.
"Grains Express was introduced by CBH as a temporary measure to ensure a smooth transition to a deregulated market, yet it became apparent after the first year that forcing growers and marketers in WA to only use the CBH system prevented any competition or investment in upcountry storage or port side loading."
"Five years down the track the only supporter of Grains Express that remains is CBH who spent growers monies in appealing the ACCC's 2011 decision to revoke the Exclusive Dealing Notification in an attempt to delay the inevitable."
"This decision will finally allow increased competition within the WA grain freight task, especially in upcountry services, which will lower transport costs and increase grower profitability."
Recently the WA grains industry has seen the emergence of two new handlers – Bunge in Bunbury and Vicstock in Albany – and this decision by the Tribunal to uphold the revocation will open the door for further competition in grain freight and handling.
News
2023-04-11

Important Industry Survey on Live Sheep Exports from WA Producers
read more >>

2022-07-17

PGA Podcast on Biosecurity threat posed by Foot & Mouth Disease
read more >>

2020-06-12

Tier 3 Railways Need to be Economically Viable
read more >>
CONTACT INFORMATION
POSTAL ADDRESS

PO Box 889
West Perth
Western Australia 6872

PHONE

(08) 9212 6900