Press Release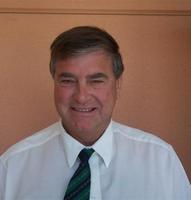 WA Families To Pay Price for Live Export Ban
2011-06-03
The President of the Pastoralists and Graziers' Association has condemned GetUp director Simon Sheikh's comments over the irrelevance of the live export industry to Australia.
"When asked during an interview with the rural press if he was concerned about the 13,000 Australians who would lose their jobs if the live trade was halted, Mr. Sheikh replied that the live export industry is unnecessary for this country," PGA President Rob Gillam said today.
"It is obvious that Mr. Sheikh is more concerned over the number of people who have signed his organization's petition, than the fact that thousands of Australian families will be forced out of work through the actions of a few meat workers in Indonesia."
"Any ban on live exports will cripple the Australian beef industry, and destroy the livelihood of WA pastoralists and Northern cattle producers who are dependent upon livestock exports to countries like Indonesia."
"This includes indigenous stockmen and their communities where the live trade industry is their only source of employment"
"In Western Australia the majority of cattle are located over 3000 kilometres from our three beef export abattoirs."
"Even if abattoirs were built in northern WA it would not occur over night, and more than likely GetUp would be presenting another petition to stop such a development in order to protect the pristine environment of the Kimberley."
"Statements made by Mr. Sheikh, the RSPCA, and Animals Australia that a cessation of the live trade will build more processing facilities are totally false," Mr. Gillam said.
"The demise of the Australian meat processing industry has been occurring for years, mostly due to the problem of getting labour, not because of livestock exports."
"The livestock export industry has actually strengthened because of the inherent problems in the Australia meat processing industry, and continues to underpin beef prices in Australia."
"Ban live trade and you increase the price of beef for Australian consumers, because the live trade underpins the rest of the beef industry.'
"However this will be of little concern to the thousands of families in WA who will no longer be able to afford the very beef they used to produce."
News
2023-04-11

Important Industry Survey on Live Sheep Exports from WA Producers
read more >>

2022-07-17

PGA Podcast on Biosecurity threat posed by Foot & Mouth Disease
read more >>

2020-06-12

Tier 3 Railways Need to be Economically Viable
read more >>
CONTACT INFORMATION
POSTAL ADDRESS

PO Box 889
West Perth
Western Australia 6872

PHONE

(08) 9212 6900