Press Release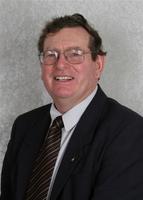 TURNBULL MUST DEFER ETS PUSH - WA GROWERS
2009-07-30
Federal Opposition leader Malcolm Turnbull has nothing to gain and everything to lose by persisting with his push to compromise on an Emissions Trading Scheme, according to WA's Pastoralists and Graziers' Association.
PGA Climate Change spokesman Leon Bradley said Australian public opinion on carbon trading was turning as cool as the climate itself.
"People are beginning to realise that there is more hype than science involved in the global warming debate and that carbon trading schemes will involve enormous cost to everyone for very little tangible result."
"As farmers, we are surprised that the Opposition leader apparently does not yet appreciate or understand the massive negative impacts on farming, jobs and industry any proposed emissions trading scheme must have."
"We believe Mr Turnbull should heed the increasing volume of advice calling on him to defer action on this issue, at least until other major nations have declared their position at Copenhagen," Mr Bradley said.
News
2023-04-11

Important Industry Survey on Live Sheep Exports from WA Producers
read more >>

2022-07-17

PGA Podcast on Biosecurity threat posed by Foot & Mouth Disease
read more >>

2020-06-12

Tier 3 Railways Need to be Economically Viable
read more >>
CONTACT INFORMATION
STREET ADDRESS

Ground Floor, 28-42 Ventnor Ave
West Perth
Western Australia 6005

POSTAL ADDRESS

PO Box 889
West Perth
Western Australia 6872

PHONE

(08) 9212 6900

FAX

(08) 9485 0299