Press Release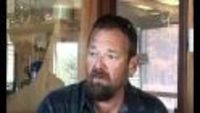 SYD LIVESEY STORY
2011-03-31
The attached link is an interview telling Syd Livesey's story.
Syd Livesey is a farmer just north of Albany, Western Australia, who has personally paid for Australia's commitment to the Kyoto Protocol.
His story is only one of many, but it summarises the frustration and idiocy that good, honest, productive people have faced in dealing with bureaucrats in charge of implementing 'dark green' legislation, regulation and policy.
http://www.youtube.com/watch?v=KXgiAipNSsg
News
2023-04-11

Important Industry Survey on Live Sheep Exports from WA Producers
read more >>

2022-07-17

PGA Podcast on Biosecurity threat posed by Foot & Mouth Disease
read more >>

2020-06-12

Tier 3 Railways Need to be Economically Viable
read more >>
CONTACT INFORMATION
POSTAL ADDRESS

PO Box 889
West Perth
Western Australia 6872

PHONE

(08) 9212 6900