Press Release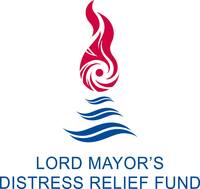 STATEMENT FROM THE PASTORALISTS & GRAZIERS ASSOCIATION REGARDING THE ESPERANCE BUSHFIRES
2015-11-19
The President, Executive and members of the Pastoralists & Graziers Association of WA (PGA) offer their deepest sympathy to the families who have lost loved ones in the terrible fires at Esperance.
The PGA also expresses our solidarity and support for the Esperance community who have lost so much as a result of this tragic event and applaud the numerous volunteer fire fighters and emergency service workers who have fought so hard to protect their community.
The PGA will be working with Commonwealth and State Governments over the next few weeks to ensure that the residents of Esperance are aware of and can access immediate disaster relief assistance.
The Association will also be working with other organisations, including local and interstate suppliers to assist in securing emergency fodder and other agistment provisions to assist producers in the Esperance area.
"This is a terrible tragedy and a horrible way to mark the start of the West Australian grain harvest," PGA President Tony Seabrook said.
"However, to be a farmer is to be part of a close knit community; and as a community we stand together through the tough times."
News
2020-06-12

Tier 3 Railways Need to be Economically Viable
read more >>

2020-06-03

Time for McGowan to Stand Up for Live Exports
read more >>

2020-05-28

PGA Urges Federal Govt to Provide Exemption
read more >>
CONTACT INFORMATION
STREET ADDRESS

Ground Floor, 28-42 Ventnor Ave
West Perth
Western Australia 6005

POSTAL ADDRESS

PO Box 889
West Perth
Western Australia 6872

PHONE

(08) 9212 6900

FAX

(08) 9485 0299