Press Release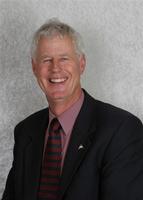 ROAD TOLL COUNTER PRODUCTIVE SAYS PGA
2014-12-22
Western Australia's leading farming organisation, the Pastoralists and Graziers Association (PGA), has attacked the Barnett Government's pay- to- drive freight corridor, describing the proposed road toll a poor economic policy that will decrease farmers' capacity to compete in the world marketplace.
"Farmers are dependent on road freight not only get their products to port, but also to receive important imports such as fuel and fertiliser," PGA President Tony Seabrook said.
"We are price takers, not price fixers and any increase on our costs will only make us less competitive."
"This new tax will significantly impact on the competiveness of our rural industries, cutting into the bottom lines of many farm businesses as freight operators pass on their toll and compliance costs to the one group that cannot pass the costs on, the West Australian farmer."
"Heavy vehicles already pay substantial fees for road use and most of these vehicles do not contribute to the congestion in Perth, so why should they be slugged with another tax?"
"We support the construction of this essential freight corridor however believe it is the responsibility of the State Government to provide basic transport infrastructure, such as this, from General Revenue," Mr Seabrook said.
News
2020-06-12

Tier 3 Railways Need to be Economically Viable
read more >>

2020-06-03

Time for McGowan to Stand Up for Live Exports
read more >>

2020-05-28

PGA Urges Federal Govt to Provide Exemption
read more >>
CONTACT INFORMATION
STREET ADDRESS

Ground Floor, 28-42 Ventnor Ave
West Perth
Western Australia 6005

POSTAL ADDRESS

PO Box 889
West Perth
Western Australia 6872

PHONE

(08) 9212 6900

FAX

(08) 9485 0299