Press Release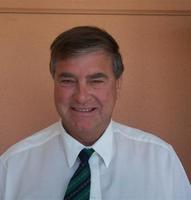 Pastoralists and Farmers Unite in Geraldton to Support Live Trade
2011-06-27
Close to 300 pastoralists and farmers converged in Geraldton last Friday to show their support for livestock exports at the second All of Industry Forum organized by the Pastoralists and Graziers' Association (PGA).
"This was the biggest gathering of pastoralists and farmers ever held in Geraldton, and their message to Government was very clear – we want our industry back," PGA President Rob Gillam said.
"For the first time in history, all sectors of agriculture in WA, from livestock producers to grain farmers to truck drivers joined forces to call on the Gillard Government to immediately reinstate live cattle exports to Indonesia."
This ban is not only crippling the WA cattle industry, but is also destroying the livelihood of thousands of regional workers and their families whose only source of income has now been removed."
"These workers and their families don't want compensation packages, they want their industry back."
Several politicians including Federal MP Barry Haase, Geraldton MLA Ian Blayney, Agricultural Region MLC Brian Ellis, Moore MLA Grant Woodhams, Kimberley MLA Carol Martin, and Labor Shadow Agriculture Minister Mick Murray attended the meeting.
"There is strong bi-partisan support from the State Labor and Liberal – National Country MP's who recognize the valuable contribution the live trade industry makes to the lives of regional West Australians," Mr. Gillam said.
"What is most disappointing though, is that despite being invited none of our WA Federal Labor MP's or Senators could be bothered to attend."
"This includes Prime Minister Gillard who was in Perth for the WA State Labor Conference."
"Perhaps the Prime Minister and her WA Federal MP's should take a hard look at their State Labor colleagues who are able to put aside political posturing and honestly listen to the needs of their electorate."
The PGA will be holding another All of Industry Forum in Katanning this Friday, 1 July.
Further Enquiries:
Rob Gillam Mb 0427 275 026
Media - Sheldon Mumby Mb 0427 125 478
News
2023-04-11

Important Industry Survey on Live Sheep Exports from WA Producers
read more >>

2022-07-17

PGA Podcast on Biosecurity threat posed by Foot & Mouth Disease
read more >>

2020-06-12

Tier 3 Railways Need to be Economically Viable
read more >>
CONTACT INFORMATION
POSTAL ADDRESS

PO Box 889
West Perth
Western Australia 6872

PHONE

(08) 9212 6900