Press Release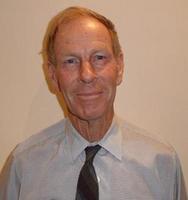 PM'S NATIVE TITLE QUICK FIX SLAMMED BY WA PASTORALISTS
2012-11-28
Western Australian pastoralists have slammed Prime Minister Julia Gillard's claims that the Government should not provide funding to Native Title Respondents because they are commercially viable organisations, saying that the majority of pastoral lease holders are small family businesses that cannot possibly afford to pay the legal costs associated with a Native Title claim.
"Prime Minister Gillard's defence of her Government's decision to scrap the Native Title Respondent Funding Scheme by claiming that pastoralists should be able to afford to fund their own legal costs because they are commercially viable organisations is absolute nonsense," PGA Native Title Chairman Alan Cleland said.
"Most pastoral operations are marginal at best and many are already unviable following last year's decision by the Prime Minister to suspend cattle exports to Indonesia."
"The majority of pastoral leases in Western Australia are held by small family run operations whose only source of income is derived from the stock that they are able to sell. Pastoralists in Western Australia do not own the land they run their stock on and as such they cannot borrow against it."
"As commercial entities pastoralists are unable to access legal aid funding, so if they cannot afford legal fees to be represented at Native Title deliberations, what happens then?"
"No other small business has been impacted by Government legislation as much as pastoralists have been under the Native Title Act, yet they are being told that they should bear the full cost for legal action by claimants that are beyond their control," he said.
"As we have seen with the Carbon Tax, the Government is quick to use taxpayers' dollars to provide compensation to numerous viable businesses like the coal industry, but refuses to carry on with providing assistance for pastoralists to engage in Native Title deliberations."
"The simple truth is the Government's decision to remove the Native Title Funding Scheme Bill will only serve to force Respondents to disengage from Native title deliberations, which will only increase the complexity, length and expense of all proceedings for all parties."
News
2023-04-11

Important Industry Survey on Live Sheep Exports from WA Producers
read more >>

2022-07-17

PGA Podcast on Biosecurity threat posed by Foot & Mouth Disease
read more >>

2020-06-12

Tier 3 Railways Need to be Economically Viable
read more >>
CONTACT INFORMATION
POSTAL ADDRESS

PO Box 889
West Perth
Western Australia 6872

PHONE

(08) 9212 6900