Press Release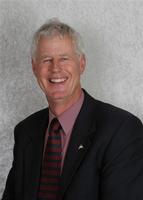 PGA WELCOMES RELIEF PLAN
2010-05-05
The real test for the new $23 million Federal/WA drought 'trial package' announced today, will be its ability to break the cycle of dependence on relief packages across Australia, according to the Pastoralists and Graziers' Association.
PGA Vice President, Tony Seabrook said the increased 'exit fee' from $150,000 to $175,000, combined with the new planning structures to assist landowners to cope with drought and relief funds of up to $60,000 over four years, represented a new approach to a recurring problem.
"PGA welcomes the emphasis on assisting long term victims of drought, either to survive, or to leave and find another life."
"Asking those who have already left the industry to assist those still on the land, is a worthy plan and we also see potential in the grants of up to $300,000 through local government, to assist communities in long-term drought areas."
Mr Seabrook said there were untested provisions in the package that would become clearer over the 12month trial period.
He expected that shires in the pastoral regions of WA would represent the main claimants for assistance under the package, because of poor consecutive seasons in these areas.
News
2023-04-11

Important Industry Survey on Live Sheep Exports from WA Producers
read more >>

2022-07-17

PGA Podcast on Biosecurity threat posed by Foot & Mouth Disease
read more >>

2020-06-12

Tier 3 Railways Need to be Economically Viable
read more >>
CONTACT INFORMATION
POSTAL ADDRESS

PO Box 889
West Perth
Western Australia 6872

PHONE

(08) 9212 6900