Press Release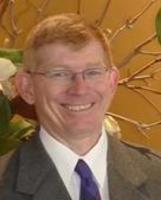 PGA WELCOMES REINSTATEMENT OF EC PERMITS
2011-02-08
The Pastoralists and Grazier's Association has welcomed today's announcement by Transport Minister Troy Buswell of the reinstatement of Exceptional Circumstances permits to assist pastoralists with the transport of cattle for agistment from drought and flood affected areas in the North West.
Exceptional circumstances permits are issued by Main Roads WA and enable livestock to be transported in 53.5metre long road trains on certain routes.
PGA Policy Director Ian Randles said the announcement was timely given the recent heavy rains in parts of the Gascoyne, Murchison and Pilbara.
"Several of our members have contacted the PGA expressing their concerns over not being able to obtain Exceptional Circumstances permits," Mr Randles said.
"These permits allow cattle to be trucked back and forth from areas where pasture feed is becoming sparse and roads have been washed out due to heavy rains."
"By allowing the 53.5metre road trains to operate, pastoralists can move a greater number of animals rapidly while minimising potential animal welfare risks associated with feed deprivation."
News
2023-04-11

Important Industry Survey on Live Sheep Exports from WA Producers
read more >>

2022-07-17

PGA Podcast on Biosecurity threat posed by Foot & Mouth Disease
read more >>

2020-06-12

Tier 3 Railways Need to be Economically Viable
read more >>
CONTACT INFORMATION
POSTAL ADDRESS

PO Box 889
West Perth
Western Australia 6872

PHONE

(08) 9212 6900