Press Release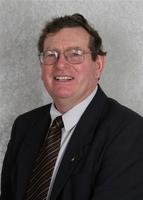 PGA WELCOMES NATIONAL CHANGE TO CPRS
2009-08-07
The PGA welcomes the change in attitude by the NFF who are now calling on the Federal Government to change its CPRS policy and exempt the farming industries from emissions trading penalties.
PGA spokesman on emissions trading, Leon Bradley said NFF had been "going along" with plans to include Australia's farming industries in a federal ETS beyond 2015.
"However NFF is now claiming to have changed its position because of a dramatic turn-around by the US, UK, Canada and other countries who have ruled out including their agricultural emissions under a cap and trade system."
"This new NFF position is more likely to have resulted from the discovery that the CPRS "trough" is already crowded with other industry groups such as AIG."
Mr Bradley said PGA welcomed the new NFF call for a level international playing field for Australian agriculture to allow Australia to remain a competitive food producer.
"However, if Australia is to meet its responsibility to satisfy an expected 50% increase in world demand for food as the population increases to 9 billion by 2050, we must see the Rudd Government abandon its CPRS scheme in total."
Mr Bradley said several billion people currently relied for their food on fossil-fuel-based fertilisers.
"If the world followed Australia's CPRS model, the production and use of nitrogenous fertilisers would by greatly compromised."
"For reasons such as these now recognised by NFF, the PGA has been calling for an open, objective review of the global warming 'apocalypse' and the full impacts of imposts such as CPRS," he said.
News
2023-04-11

Important Industry Survey on Live Sheep Exports from WA Producers
read more >>

2022-07-17

PGA Podcast on Biosecurity threat posed by Foot & Mouth Disease
read more >>

2020-06-12

Tier 3 Railways Need to be Economically Viable
read more >>
CONTACT INFORMATION
POSTAL ADDRESS

PO Box 889
West Perth
Western Australia 6872

PHONE

(08) 9212 6900