Press Release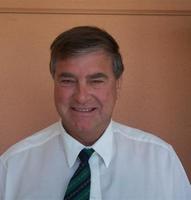 PGA WELCOMES LIFTING OF THE LUDWIG BAN
2011-07-06
PGA President Rob Gillam has welcomed today's announcement that the Live Cattle Export ban to Indonesia has been lifted.
"The lifting of the suspension of live cattle exports to Indonesia is the first step in a long process to re-establish our trade relationship with Indonesia," Mr Gillam said.
"Minister Ludwig has opened the trade up as far as Australia is concerned and we are confident that through the efforts of Foreign Minister Rudd that the Indonesians will reopen the trade from their end."
"We are sure that there will be rigorous conditions placed on the supply chain, however the PGA has total confidence that the industry will be able to meet them."
"The PGA will continue to work with livestock industry and the Government to ensure the highest level of animal welfare standards are met," Mr Gillam said.
News
2023-04-11

Important Industry Survey on Live Sheep Exports from WA Producers
read more >>

2022-07-17

PGA Podcast on Biosecurity threat posed by Foot & Mouth Disease
read more >>

2020-06-12

Tier 3 Railways Need to be Economically Viable
read more >>
CONTACT INFORMATION
POSTAL ADDRESS

PO Box 889
West Perth
Western Australia 6872

PHONE

(08) 9212 6900