Press Release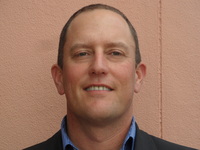 PGA WELCOMES FURTHER WHEAT EXPORT DEREGULATION
2011-09-28
The Pastoralists and Graziers' Association (PGA) has welcomed the Australian Government's decision to initiate a three staged approach to the transition to full market deregulation.
PGA Western Graingrowers Chairman John Snooke said the decision to fully deregulate the wheat export market from October 2012 was a definitive endorsement of the free market and the benefits of competition.
"The decision to abolish the Wheat Export Accreditation Scheme, Wheat Exports Australia (WEA) and the Wheat Export Charge (WEC) on 30 September 2012 and remove the access test requirements for grain port terminal operators on 30 September 2014, clearly shows that the industry has demonstrated its ability to self regulate without the burden of unnecessary Government legislation and cost," Mr Snooke said.
"The Government's approach will allow for more effective transition to full market deregulation and will help ensure that the advantages of 2008's removal of the Single Desk are realised."
"This staged transition will ensure that accreditation and a port access tests continue until 2014 when the bulk handlers will be subject to greater scrutiny under general competition law administered by the ACCC," Mr Snooke said.
"Retaining the access test until 2014 should give the industry sufficient time to develop competition to ensure that the monopolistic control of the supply chain by the bulk handlers is diminished."
News
2023-04-11

Important Industry Survey on Live Sheep Exports from WA Producers
read more >>

2022-07-17

PGA Podcast on Biosecurity threat posed by Foot & Mouth Disease
read more >>

2020-06-12

Tier 3 Railways Need to be Economically Viable
read more >>
CONTACT INFORMATION
POSTAL ADDRESS

PO Box 889
West Perth
Western Australia 6872

PHONE

(08) 9212 6900