Press Release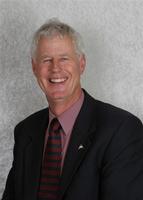 PGA WELCOMES FOCUS ON AGRICULTURE
2017-03-10
"The PGA is committed to work constructively with government to ensure our members interests are heard at the highest level and welcomes the focus on agriculture by all parties leading into the State Election this weekend." said Tony Seabrook, PGA President.
"The PGA supports free and open agricultural markets."
"To this end the PGA is of the view that the market and individual producers should be empowered to make their own choices when it comes to operating their business." Mr Seabrook said.
The PGA supports :
Security of tenure for WA pastoralists

Protection of private property rights as the foundation for a vibrant economy

The sale of Fremantle Port and the establishment of a dedicated livestock facility outside of Fremantle

Preserving the rights of grain growers to cultivate Genetically Modified crops that are deemed legal by federal regulators

Ensuring that Growers have a direct say in discussions around the corporatisation of CBH

Support foreign investment in agriculture

Will not support a mandated requirement for Radio Frequency Identification tags in sheep

Ensuring that any on farm stewardship programs remain voluntary and will not be mandated through government regulation

Ensure that grower levies are collected and spent in a transparent manner

Oppose any statutory marketing arrangements of agricultural products.
"The PGA will always support initiatives led by industry rather than government. We will always carefully assess any proposal mooted by government that could better be delivered by industry or will impinge on the rights of individual producers," said Tony Seabrook, PGA President.
News
2023-04-11

Important Industry Survey on Live Sheep Exports from WA Producers
read more >>

2022-07-17

PGA Podcast on Biosecurity threat posed by Foot & Mouth Disease
read more >>

2020-06-12

Tier 3 Railways Need to be Economically Viable
read more >>
CONTACT INFORMATION
POSTAL ADDRESS

PO Box 889
West Perth
Western Australia 6872

PHONE

(08) 9212 6900