Press Release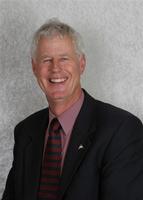 PGA WELCOMES FIREARMS ACT REVIEW
2015-01-27
Western Australia's leading agricultural lobby group, the Pastoralists and Graziers Association (PGA) has welcomed the Law Reform Commission of Western Australia's review into the Firearms Act 1973 (WA).
"Whether used for vermin control, dispatching sick or diseased stock, or for safety during mustering, firearms are important and necessary tools for West Australian farmers and pastoralists," PGA President Tony Seabrook said.
"Because of this the PGA will be meeting with the Commission and placing a submission on the impact of the Firearms Act on our members," he said.
"It is important that any review of the existing firearms legislation will not restrict the ability of farmers and pastoralists to acquire and safely use legal firearms in their daily activities, whilst ensuring the highest level of public safety."
News
2023-04-11

Important Industry Survey on Live Sheep Exports from WA Producers
read more >>

2022-07-17

PGA Podcast on Biosecurity threat posed by Foot & Mouth Disease
read more >>

2020-06-12

Tier 3 Railways Need to be Economically Viable
read more >>
CONTACT INFORMATION
POSTAL ADDRESS

PO Box 889
West Perth
Western Australia 6872

PHONE

(08) 9212 6900