Press Release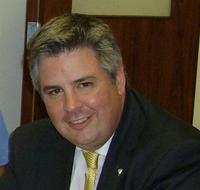 PGA WELCOMES EXTENSION OF HARVEST MASS MANAGEMENT SCHEME
2012-03-01
The Pastoralists and Graziers Association (PGA) has welcomed the extension of the 2011/12 Harvest Mass Management Scheme (HMMS) to 31 March, to accommodate the ongoing harvest.
"This extension of the Harvest Mass Management Scheme will greatly benefit grain producers and bulk carriers in shifting the largest WA grain harvest on record," PGA spokesman Sheldon Mumby said today.
"We welcome Transport Minister Buswell's decision to extend the program."
The HMMS offers a 10% extra mass allowance for registered grain receival operators. The scheme was developed in consultation with industry and grower representatives to cater for the loading difficulty caused by the natural variation of grain density and to provide flexibility in the movement of grains from paddock to receival facilities. The allowance offered by the HMMS will help grain receivers and transport operators comply with regulatory vehicle mass limits.
Further information on the HMMS is available from Main Roads Heavy Vehicle Operations 9311 8450 or www.mainroads.wa.gov.au.
News
2023-04-11

Important Industry Survey on Live Sheep Exports from WA Producers
read more >>

2022-07-17

PGA Podcast on Biosecurity threat posed by Foot & Mouth Disease
read more >>

2020-06-12

Tier 3 Railways Need to be Economically Viable
read more >>
CONTACT INFORMATION
POSTAL ADDRESS

PO Box 889
West Perth
Western Australia 6872

PHONE

(08) 9212 6900