Press Release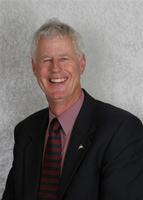 PGA WELCOMES CONCESSIONAL LOANS EXPANSION
2015-01-20
Western Australia's leading agricultural lobby group, the Pastoralists and Graziers Association (PGA) has welcomed today's announcement of the expansion of Farm Finance concessional loans to include debt restructuring.
"Farm Finance concessional loans are a valuable tool in helping viable farming businesses that are experiencing short term difficulties in servicing their debt and expanding them to include debt restructuring is a tremendous benefit in assisting drought affected West Australian farmers and pastoralists to improve their financial capability into the future," PGA President Tony Seabrook said.
"The broadening of the loans will allow those producers who are outside of the Bureau of Meteorology (BoM) rainfall deficiency areas to apply for a concessional rate loan with a debt restructuring component," Mr Seabrook said.
"We encourage those pastoralists and farmers who believe they may be eligible to contact the Rural Business Development Corporation on www.agric.wa.gov.au/rbdc or by calling the Freecall information line on 1800 198 231."
News
2023-04-11

Important Industry Survey on Live Sheep Exports from WA Producers
read more >>

2022-07-17

PGA Podcast on Biosecurity threat posed by Foot & Mouth Disease
read more >>

2020-06-12

Tier 3 Railways Need to be Economically Viable
read more >>
CONTACT INFORMATION
POSTAL ADDRESS

PO Box 889
West Perth
Western Australia 6872

PHONE

(08) 9212 6900