Press Release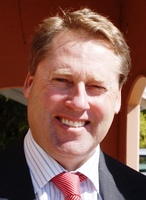 PGA WELCOMES BURKE'S R&D INQUIRY
2009-12-07
Agriculture Minister Tony Burke's call for the Productivity Commission to review the effectiveness of Australian farm levy funding arrangements has been welcomed by Pastoralists and Graziers Association of WA Grains Chairman Rick Wilson.
"We are pleased that the Minister has responded to the letter sent in September requesting a Productivity Commission inquiry into the Grains Research and Development Corporation; which was signed by the PGA, the South Australian Farmers Federation and the WA Grain Group," Mr Wilson said.
The call for the review came after the three organisations formed an alliance in August to address policy issues affecting Australia's two largest grain exporting States.
"Our concern started with questioning the accountability to growers from the GRDC in the administration of their levies and expenditure and was supported by a recent ABARE report which showed that productivity in the grains industry has lagged behind other industries since 1977, despite the expenditure of hundreds of millions of dollars in grower levies."
"The PGA believes the review of levy funding and expenditure of not only the GRDC but also 15 other Research and Development handling over $460 million worth of grower and government funds is not only over due but essential to ensure growers get valued for their money," Mr Wilson said.
"We also support the Minister's concerns over the politicising between grower groups and the GRDC, especially the Grains Council of Australia which for years has not served the interests of growers in Western Australia."
News
2023-04-11

Important Industry Survey on Live Sheep Exports from WA Producers
read more >>

2022-07-17

PGA Podcast on Biosecurity threat posed by Foot & Mouth Disease
read more >>

2020-06-12

Tier 3 Railways Need to be Economically Viable
read more >>
CONTACT INFORMATION
POSTAL ADDRESS

PO Box 889
West Perth
Western Australia 6872

PHONE

(08) 9212 6900