Press Release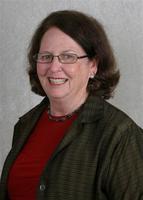 PGA Steps Up For Live Exports
2011-06-08
The Pastoralists and Graziers' Association of WA (PGA) will be presenting a petition to Prime Minister Julia Gillard in support of the live export industry, and the valuable contribution the industry makes to families and communities in regional Western Australia.
"The Live Export industry contributes over $250 million to the Western Australian economy, and provides jobs and opportunities for communities in regional WA," PGA Vice President Ruth Webb-Smith said.
"This petition will provide an opportunity for the silent voices of regional WA to let Canberra know how important the live export industry is, and why it cannot be banned."
"The PGA will also be writing to all Federal Members of Parliament to inform them of the devastating impact that a ban on live exports will have on the livelihood of producers, their families, and regional communities and businesses in WA," Ms. Webb Smith said.
News
2023-04-11

Important Industry Survey on Live Sheep Exports from WA Producers
read more >>

2022-07-17

PGA Podcast on Biosecurity threat posed by Foot & Mouth Disease
read more >>

2020-06-12

Tier 3 Railways Need to be Economically Viable
read more >>
CONTACT INFORMATION
STREET ADDRESS

Ground Floor, 28-42 Ventnor Ave
West Perth
Western Australia 6005

POSTAL ADDRESS

PO Box 889
West Perth
Western Australia 6872

PHONE

(08) 9212 6900

FAX

(08) 9485 0299