Press Release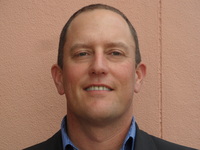 PGA SUPPORTS ACCC DRAFT DECISION ON CBH PORT ACCESS
2011-08-26
The Pastoralists and Graziers Association (PGA) has thrown its support behind the Australian Competition and Consumer Commission's (ACCC) draft decision on Co-operative Bulk Handling's (CBH) port access undertaking.
PGA Western Graingrowers Committee Chairman John Snooke said the Draft Decision, which rejects CBH's proposal to replace the current auction system used to allocate access at its port terminal services with a 'two tiered system', provides growers with increased competition resulting in better prices for their grain.
"CBH's proposed 'two tiered system would see up to 60% of port capacity offered to large volume shippers before the remaining capacity is auctioned off," said Mr Snooke.
"This would disadvantage mid-sized and smaller exporters and provide a significant advantage to pool operators with no benefit to WA wheat growers."
"CBH's Port Access arrangements must provide fair and reasonable access to all wheat exporters and current access arrangements have been mostly successful in doing this."
"Competition throughout the supply chain provides grain growers with a least cost pathway to port and encourage investment in the WA grains industry." Mr Snooke said.
"Reducing competition in the wheat trading market will result in lower prices for wheat growers."
News
2023-04-11

Important Industry Survey on Live Sheep Exports from WA Producers
read more >>

2022-07-17

PGA Podcast on Biosecurity threat posed by Foot & Mouth Disease
read more >>

2020-06-12

Tier 3 Railways Need to be Economically Viable
read more >>
CONTACT INFORMATION
POSTAL ADDRESS

PO Box 889
West Perth
Western Australia 6872

PHONE

(08) 9212 6900