Press Release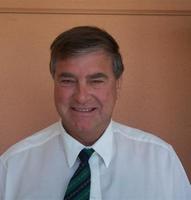 PGA SELLS PASTORAL HOUSE
2009-12-16
Pastoralists and Graziers' Association President Rob Gillam confirmed that his Executive had made a business decision to sell Pastoral House and had secured a five plus five year leaseback from the undisclosed buyer, of its Pastoral House headquarters at 277-279 Great Eastern Highway, Belmont.
"The original offer in early 2009 was unsolicited, but as it developed, offered an excellent opportunity for the PGA to capitalise on the investment made in Pastoral House in 1992 under then President Tony Boultbee and Treasurer, Dan MacKinnon," Mr Gillam said.
The Association has taken a five year lease on its existing offices, with the option of a further five years.
Mr Gillam said a PGA sub-committee headed by Treasurer Bevan Henderson had been formed to examine all options for reinvesting the sale proceeds to secure long term capital growth.
"In business terms, the sale was also timely because of rising maintenance and upgrading costs on the building and a diminishing operating return on capital."
The President said substantial new sponsorship partnerships with Wellard Rural, Wesfarmers and others in progress, would further assist the PGA to prepare for a difficult period ahead.
"The 100 year-plus history of PGA has been a history of responding to a broad spread of rural challenges and we see new challenges such as climate change, increasing land-use regulation and changing markets intensifying in the next decade," he said.
Mr Gillam said the PGA had owned its own properties since 1920, when the G & R Wills premises was purchased and upgraded for less than 50,000 pounds, with many members, including his family contributing to the investment.
The late Robert Rowell was Treasurer in 1980 when he negotiated the sale of Pastoral House in St George's Terrace and the purchase of headquarters in Wellington Street.
"Former Treasurer Dan MacKinnon negotiated the sale of this property and the purchase and development of the current headquarters which were officially opened by His Excellency The Hon Sir Francis Burt, Governor of Western Australia on 27th May 1992."
"At the time, the move to Belmont took advantage of lower costs, including the use of pre-cast concrete tilt-up construction and greater office and parking capacity."
"Once again PGA has made a sound business decision to secure the financial future of the organisation." Mr Gillam said.
News
2023-04-11

Important Industry Survey on Live Sheep Exports from WA Producers
read more >>

2022-07-17

PGA Podcast on Biosecurity threat posed by Foot & Mouth Disease
read more >>

2020-06-12

Tier 3 Railways Need to be Economically Viable
read more >>
CONTACT INFORMATION
POSTAL ADDRESS

PO Box 889
West Perth
Western Australia 6872

PHONE

(08) 9212 6900