Press Release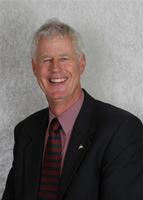 PGA SAYS NATIONALS WRONG ON SALE OF FREMANTLE PORT
2016-03-24
As Western Australia's oldest, largest and only state wide organisation representing pastoralists, graziers and grain growers; the Pastoralists and Graziers Association of WA (PGA) is concerned over the decision, by the Nationals WA, to block the sale of Fremantle Port.
"The PGA has been a strong advocate for live export to be moved to the outer harbour for over 20 years and it is most disappointing to see Terry Redman's Nationals blocking this sale and jeopardising the livelihoods of farming and pastoral families," PGA President Tony Seabrook said.
"Premier Colin Barnett has assured that one of the conditions of the sale of the port is the development of a new live export facility in the outer harbour, which will provide much needed surety for the live export industry."
"In light of the Nationals' decision to not support the sale, a decision which goes against the interests of their regional constituents, this will not be possible," he said.
"The National Party needs to reconsider their position for the benefit of WA agriculture and support the sale of Fremantle Port "
News
2020-06-12

Tier 3 Railways Need to be Economically Viable
read more >>

2020-06-03

Time for McGowan to Stand Up for Live Exports
read more >>

2020-05-28

PGA Urges Federal Govt to Provide Exemption
read more >>
CONTACT INFORMATION
STREET ADDRESS

Ground Floor, 28-42 Ventnor Ave
West Perth
Western Australia 6005

POSTAL ADDRESS

PO Box 889
West Perth
Western Australia 6872

PHONE

(08) 9212 6900

FAX

(08) 9485 0299