Press Release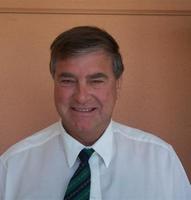 PGA RESPONDS TO ABC FOUR CORNERS PROGRAM ON LIVE EXPORT
2011-05-31
The Pastoralists and Graziers' Association of WA (PGA) is shocked and horrified by the recent footage of animal cruelty shown on ABC Four Corners last night.
As an organization of WA cattle producers primarily involved in the live export of cattle to countries like Indonesia, we will never defend any cruelty or mistreatment to livestock, whether in Australia or overseas.
However as distressing as these graphic images of Australian cattle at the point of slaughter are, it cannot be seen as an indictment on the Australian livestock export industry, which continues to operate under the highest standards of animal welfare.
At no time during the program was there any evidence shown of animal cruelty on the farm, during transport, or in the Australian run feedlots in Indonesia. As producers, we remain shocked that such appalling practices have occurred after the animals have been sold, and have left Australian control.
We will continue to support sanctions against any abattoir or country that refuses to follow the high standards of animal welfare demanded by the Australian Export Industry. This includes the stunning of animals during Halal slaughter, which is used in Halal Accredited facilities in Australia.
The PGA is calling for the mandatory use of stunning equipment on Australian cattle in Indonesia, and that the same Halal slaughtering methods used in Australia, which includes stunning, be immediately initiated.
News
2023-04-11

Important Industry Survey on Live Sheep Exports from WA Producers
read more >>

2022-07-17

PGA Podcast on Biosecurity threat posed by Foot & Mouth Disease
read more >>

2020-06-12

Tier 3 Railways Need to be Economically Viable
read more >>
CONTACT INFORMATION
STREET ADDRESS

Ground Floor, 28-42 Ventnor Ave
West Perth
Western Australia 6005

POSTAL ADDRESS

PO Box 889
West Perth
Western Australia 6872

PHONE

(08) 9212 6900

FAX

(08) 9485 0299