Press Release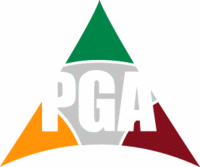 PGA REJECTS NFF POSITION
2009-07-24
It would normally be good news that the National Farmers Federation had finally abandoned their usual policy prescriptions of socialising losses and capitalising gains. But in agreeing to the Government's carbon pollution reduction scheme and thereby accepting the validity of the global warming hoax, the NFF has gone a step too far - resulting in all losses and no gains for farmers and lowering the living standards of all Australians.
In their haste to share in the spoils that the Government will disburse from monies raised through rationing the supply of energy in Australia, the NFF has neglected science, economics and logic.
Contrary to all predictions, methane presence in the atmosphere has not increased in recent years. It is also an established fact that ruminant farm animals are not a net source of green house gases, as every blade of grass consumed by ruminants has been produced by photosynthesis, a process which depends on absorbing CO2 .from the atmosphere. The animals are merely recycling CO2 .
The best that could be said for NFF's ambition to deal themselves into this sordid game, is that if successful they may delay the inevitable effect of another tax on Australian farming. But not factored into this scenario is the effect on demand as the average Australian's purchasing power is decimated.
Instead of ingratiating themselves with a Government bent on imposing this scheme, the NFF could emulate the courageous Senator Steve Fielding and call for a review of the evidence and a re-examination of the costs and benefits. After all in promoting its new structure the NFF says that it will pursue evidenced based policy.
News
2020-06-12

Tier 3 Railways Need to be Economically Viable
read more >>

2020-06-03

Time for McGowan to Stand Up for Live Exports
read more >>

2020-05-28

PGA Urges Federal Govt to Provide Exemption
read more >>
CONTACT INFORMATION
STREET ADDRESS

Ground Floor, 28-42 Ventnor Ave
West Perth
Western Australia 6005

POSTAL ADDRESS

PO Box 889
West Perth
Western Australia 6872

PHONE

(08) 9212 6900

FAX

(08) 9485 0299