Press Release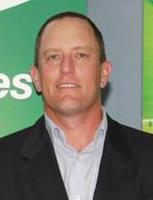 PGA REJECTS GRAINS TASKFORCE STEWARDSHIP PLAN
2013-03-21
Western Australia's leading farm lobby organisation has refused to participate in next week's meeting of the Grains Industry Stewardship Taskforce in Melbourne, saying "the proposed stewardship plan is just another example of unnecessary regulation strangling grain growers".
PGA Western Graingrowers Committee Chairman John Snooke said the plan will result in awarding the privilege to farm to those grain growers willing to sign up to regulated standards within the stewardship program.
"The PGA Western Graingrowers Committee strongly opposes the introduction of a grain stewardship program as it is merely an attempt to license grain growers," John Snooke said today.
"The PGA is also concerned with the program's funding. The GRDC has committed grain grower levy dollars to a plan which will impose unnecessary regulation on all grain growing enterprises, under the ambit claim that producers need 'a mechanism to gain market confidence by credibly demonstrating best management practices whilst identifying areas for improvement'.
The PGA calls upon the GRDC to return to its core priorities of innovating technical improvements through research and development and abandoning its attempts to social engineer farm management practices.
The PGA urges all grain leaders and industry bodies to oppose this unnecessary Stewardship program and call GPA and the GRDC to account.
News
2023-04-11

Important Industry Survey on Live Sheep Exports from WA Producers
read more >>

2022-07-17

PGA Podcast on Biosecurity threat posed by Foot & Mouth Disease
read more >>

2020-06-12

Tier 3 Railways Need to be Economically Viable
read more >>
CONTACT INFORMATION
STREET ADDRESS

Ground Floor, 28-42 Ventnor Ave
West Perth
Western Australia 6005

POSTAL ADDRESS

PO Box 889
West Perth
Western Australia 6872

PHONE

(08) 9212 6900

FAX

(08) 9485 0299