Press Release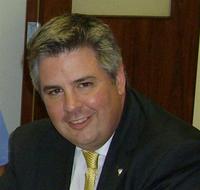 PGA CRIES FOUL ON ACF FUEL TAX POLL
2012-04-30
The Pastoralists and Graziers Association (PGA) has described claims by the Australian Conservation Foundation that 86% of Australians think mining companies should have to pay the same rate of tax for fuel as other Australian drivers as misleading to the Australian public.
"Despite the fact that a poll of 1,008 Australians between the ages of 19 and 23 can hardly be considered representative cross section of the Australian public, claims that every Australian taxpayer is contributing $174 a year so companies like BHP Billiton and Rio Tinto can pay little or no tax for their fuel are deliberately misleading," PGA spokesman Sheldon Mumby said.
"The Fuel Tax Credit is not, as the ACF love stating, a handout to the mining industry, it simply removes fuel excise on what is a major impost for primary industries like mining and agriculture."
"It also only relates to off road machinery and vehicles, which is why motorists pay 38c a litre in taxes to repair the roads used by their vehicles."
"And there are far more cars on the roads, than machinery and vehicles which attract the Fuel Tax Credit."
'If you remove the Fuel Tax Credit you remove the competitiveness and productivity of Australia's primary industries and increase the cost of living for all consumers by a lot more than 38c a litre," he said.
"It is time that these Green-centric organisations stop misleading the Australian public with their half truths and realise the substantial benefits enjoyed by the average person in this country are derived from programs supporting industries like mining, forestry, agriculture and fishing."
News
2023-04-11

Important Industry Survey on Live Sheep Exports from WA Producers
read more >>

2022-07-17

PGA Podcast on Biosecurity threat posed by Foot & Mouth Disease
read more >>

2020-06-12

Tier 3 Railways Need to be Economically Viable
read more >>
CONTACT INFORMATION
POSTAL ADDRESS

PO Box 889
West Perth
Western Australia 6872

PHONE

(08) 9212 6900