Press Release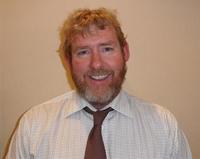 PGA CALLS ON PREMIER TO HONOUR ELECTION PROMISE
2014-05-26
Western Australia's leading farm lobby organisation, the Pastoralists and Graziers Association of WA (PGA), has thrown its support behind MLA Murray Cowper's call for the Barnett State government to honour their election promise to introduce a property rights bill in WA.
"The Barnett government has consistently promised reforms to address the serious issue of private property rights, especially problems created by our native vegetation laws which prohibit the clearing of thousands of hectares of productive farm land without any compensation or right of appeal for landholders," PGA Private Property Rights spokesman Gary Peacock said.
"The most common taking of property rights has been in the name of land use planning and environmental protection," he said.
"The growth in environmental law and policy has continued to place restrictions on the use of rural land. Native vegetation on private land that is preserved for environmental purposes does not attract compensation so in reality the rural producers and land owners bear the burden of environmental conservation for the benefit of the community."
"It would be reasonable to expect that if the use of the private land is restricted through regulations which in turn renders plans and investments worthless, a landowner should be justly compensated."
"It is time that legislation was introduced to include a process for fair and just compensation for landowners whose property has been blighted to satisfy the perceived need for the protection of Native Vegetation," Mr Peacock said.
"It is time for our Ministers and backbenchers to follow Mr Cowper's lead and support the interests of WA property owners in their fight for fair and just compensation when the use of their land is removed."
News
2023-04-11

Important Industry Survey on Live Sheep Exports from WA Producers
read more >>

2022-07-17

PGA Podcast on Biosecurity threat posed by Foot & Mouth Disease
read more >>

2020-06-12

Tier 3 Railways Need to be Economically Viable
read more >>
CONTACT INFORMATION
POSTAL ADDRESS

PO Box 889
West Perth
Western Australia 6872

PHONE

(08) 9212 6900