Press Release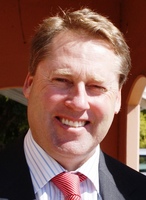 PGA CALLS FOR WESTNET TO OPEN BOOKS
2009-06-09
The Pastoralists and Graziers' Association has told WALGA that any taxpayer funding for WestNet Rail must be conditional on an early performance audit.
PGA Grains Director Sheldon Mumby said WALGA President Bill Mitchell had appealed to PGA to support the latest WestNet Rail claim for $45million in State funds to upgrade a 350km section of narrow gauge railway between Wagin and Albany.
"However PGA remains concerned that even with new funding, there has been no assurance that WNR would keep lines open, or guarantee that existing obligations had or would be met."
"We understand that there are a number of terms and obligations under the existing WNR/State agreement that may not have been met by WNR."
"The Minister should therefore be prepared to bring forward WestNet Rail's new five year audit due in 2010 immediately to prove that it has exercised these obligations."
"That would be the only justification in our view for any special case for funding."
PGA Grain Chairman Rick Wilson said growers were taking Transport Minister Simon O'Brien on face value in his repeated assurances that no narrow gauge railway lines would be closed.
"In our view, this places further onus on WestNet Rail to show that it has fulfilled the terms of its obligations to the State before any further taxpayer funds are committed."
Mr Wilson said he was pleased that WALGA shared PGA's view on the need to develop a strategic standard gauge rail system, with an integrated road feeder service for regional WA.
"The reality is that narrow gauge rail is still uncompetitive with standard gauge and WA must move towards standard gauge if it wants to get road freight back onto rail."
"PGA believes that a blueprint for future transport services in regional WA is one that must be developed sooner than later," Mr Wilson said.
News
2023-04-11

Important Industry Survey on Live Sheep Exports from WA Producers
read more >>

2022-07-17

PGA Podcast on Biosecurity threat posed by Foot & Mouth Disease
read more >>

2020-06-12

Tier 3 Railways Need to be Economically Viable
read more >>
CONTACT INFORMATION
POSTAL ADDRESS

PO Box 889
West Perth
Western Australia 6872

PHONE

(08) 9212 6900