Press Release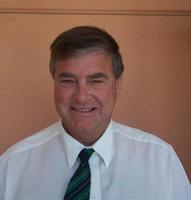 PGA CALLS FOR RESUMPTION OF WA GOAT EXPORTS TO MALAYSIA
2011-08-19
The Pastoralists and Graziers' Association has called on Federal Agriculture Minister Joe Ludwig to ensure that goat live exports from Western Australia are immediately resumed, following the decision by the Malaysian Government to suspend all live exports from Australia due to concerns about the Hendra virus.
PGA President Rob Gillam said the ban imposed by the Malaysian Government should not include exports from Western Australia, as there are no cases of the Hendra virus in the State.
"While we fully understand the concerns raised by the Malaysian Government, the only cases of the Hendra virus have occurred on the other side of the country in Queensland and New South Wales," Mr Gillam said.
"Due to our geographical isolation and extensive quarantine measures Western Australia remains free from the Hendra virus and as such there is no reason why livestock exports from WA should be included in any blanket ban.'
"The Minister needs to reassure his Malaysian counterpart that livestock in Western Australia are located over 3000kilometres from the Eastern states and that the export of goats from WA poses no threat to Malaysian agriculture."
"Rangeland goats are a valuable addition to pastoral incomes and for many WA pastoralists, especially in the Southern Rangelands, the live export of goats to Malaysia is their only source of income."
"As was clearly demonstrated following the recent suspension of live cattle exports to Indonesia, any ban or suspension to a major market can have a devastating impact on a pastoral operation."
"This is an opportunity for Minister Ludwig to continue to support the interests of Western Australian pastoralists who rely on rangeland goats in their operations," said Mr Gillam.
News
2023-04-11

Important Industry Survey on Live Sheep Exports from WA Producers
read more >>

2022-07-17

PGA Podcast on Biosecurity threat posed by Foot & Mouth Disease
read more >>

2020-06-12

Tier 3 Railways Need to be Economically Viable
read more >>
CONTACT INFORMATION
POSTAL ADDRESS

PO Box 889
West Perth
Western Australia 6872

PHONE

(08) 9212 6900