Press Release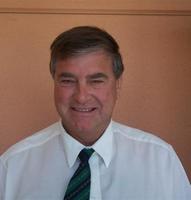 PASTORALISTS WANT REINSTATEMENT NOT COMPENSATION
2011-06-30
The Pastoralists and Graziers Association (PGA) has dismissed today's announcement by the Gillard Government of a $30million industry assistance package for cattle farmers hit by the ban on live exports to Indonesia as a short term stunt and is calling on the Prime Minister to immediately reinstate live cattle exports to Indonesia.
"The WA livestock industry has made our position very clear to the Prime Minister and to Minister Ludwig - we want our industry back," PGA President Rob Gillam said.
"This $30million would be better spent on assisting the Indonesian Government in upgrading their facilities and getting the cattle back on the boats, rather than providing short term compensation to families whose only source of income has been stripped by the Government's reckless actions."
"A $5,000 initial payment and further $20,000 from Centrelink is no compensation for the loss of one's livelihood."
"This announcement was made without any consultation with West Australian Cattle producers, or the workers and families of regional WA who are the innocent victims of the Government's ban."
"Once again the Government is not listening to the industry about what they want and is preferring spin over substance."
"Minister Ludwig's knee jerk reaction to ban live cattle exports has placed WA's entire $250million live export beef industry in jeopardy."
"WA's northern cattle industry is heavily dependent on the Indonesian market. If this market remains closed, producers, including indigenous stations, will be left with thousands of animals they can't sell," said Mr Gillam.
"This will be an economic, environmental and animal welfare disaster."
"It is time for the Prime Minister to intervene and immediately reinstate live cattle exports to Indonesia."
News
2023-04-11

Important Industry Survey on Live Sheep Exports from WA Producers
read more >>

2022-07-17

PGA Podcast on Biosecurity threat posed by Foot & Mouth Disease
read more >>

2020-06-12

Tier 3 Railways Need to be Economically Viable
read more >>
CONTACT INFORMATION
POSTAL ADDRESS

PO Box 889
West Perth
Western Australia 6872

PHONE

(08) 9212 6900