Press Release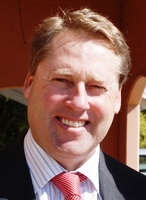 ORGANIC CONUNDRUM
2011-02-02
Regardless of one's views on particular methods of production, the mischievous, misleading claims made recently by Richard Huston and his client Steve Marsh can only be seen as an act of collective desperation.
Huston's client is threatening to sue his neighbour over the presence of swathed GM canola which purportedly blew a considerable distance onto his organic farm, resulting in a claim of millions of dollars in damages.
Huston submits that all biomass produced on a farm should stay on that farm. Given the power of wind and running water, plus the necessity to transport goods to market and the practical use of storage and handling facilities, this concept truly is unachievable.
The world's farmers, in adopting technology that builds on past technological advances, now provide food and clothing for over 6billion people. Incredibly, per-capita production has increased as the world's population has doubled!
But providing food and fibre to the world involves more than just on-farm invention and innovation. Common-sense agreement on maximum presence of certain unintended matter -- plants, grains, sand, insects, weeds, etc – allows us to trade with each other more readily.
The Australian Government has adopted the strict international standard of 0.9% for GM seed presence in conventional canola to facilitate trade. Australian bulk handlers have easily met this tolerance threshold.
The Australian organic certification body, NASAA (National Association of Sustainable Agriculture Australia), ignores the internationally-accepted limit and sets a zero tolerance threshold for their members.
NASAA has withdrawn Huston's client's organic certification because of a strong wind event. Will it also strip certification of all organic farmers in the East who have been affected by the floods? Flood waters would have carried foreign material to those farms.
All GM grain, prior to being released commercially, was rigorously assessed by Australia's Office of the Gene Technology Regulator (OGTR) and deemed as safe for the environment and human health as conventional grain.
A little give and take between farmers, marketers and consumers has seen agriculture and consumers flourish. If organic farmers want to participate in this good will, it would be prudent for NASAA to demonstrate consistency across all jurisdictions and adopt the Australian standards.
It is easy to buy organic canola oil out of Canada, where up to 10million tonnes of GM canola are grown annually. The organics industry in Canada has grown alongside GM agriculture. There is nothing stopping this in Australia except NASAA's own standards.
They are absurd and unfortunate -- for Australian organic producers.
News
2023-04-11

Important Industry Survey on Live Sheep Exports from WA Producers
read more >>

2022-07-17

PGA Podcast on Biosecurity threat posed by Foot & Mouth Disease
read more >>

2020-06-12

Tier 3 Railways Need to be Economically Viable
read more >>
CONTACT INFORMATION
POSTAL ADDRESS

PO Box 889
West Perth
Western Australia 6872

PHONE

(08) 9212 6900