Press Release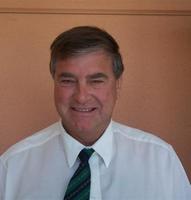 O'BRIEN CALLED ON TO RELEASE PORT REPORT
2010-05-27
Transport Minister Simon O'Brien has been called upon to release a controversial report on WA's near-city port facilities.
The Pastoralists and Graziers Association Executive heard at its Perth meeting today that Government support for the new private port at James Point had stalled, pending government consideration of the report on the future of Fremantle and other proposed port facilities.
PGA President Rob Gillam said Transport Minister O'Brien appeared to be unable, or unwilling to release the report, which was compiled at his request last year.
"We believe the public has a right to know the reasons for this delay especially after many public assurances by Minister O'Brien and his Government of support for James Point," Mr Gillam said.
"Further improvements in animal welfare standards that would flow from livestock exports being moved away from Fremantle to James Point and other vital storage and handling developments for grain and other cargoes are now on hold because of the government's failure to allow this private project to proceed."
"Many other industries are also affected and the James Point Consortium itself stands to lose vital new investment and management potential if this costly delay continues."
"The situation is critical and we believe Premier Colin Barnett, who has also pledged support for the new private port at James Point, must intervene to ensure that it actually happens," Mr Gillam said
News
2023-04-11

Important Industry Survey on Live Sheep Exports from WA Producers
read more >>

2022-07-17

PGA Podcast on Biosecurity threat posed by Foot & Mouth Disease
read more >>

2020-06-12

Tier 3 Railways Need to be Economically Viable
read more >>
CONTACT INFORMATION
POSTAL ADDRESS

PO Box 889
West Perth
Western Australia 6872

PHONE

(08) 9212 6900