Press Release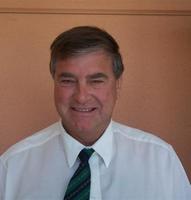 NEW KING SOUND PORT FOR KIMBERLEY CATTLE
2010-06-04
Kimberley pastoralists want the State Government to develop a new live cattle export port facility at Point Torment north of Derby in tandem with proposed new oil and gas shipping infrastructures.
Pastoralists and Graziers' Association President, Rob Gillam said northern cattlemen welcomed Premier Colin Barnett's announcement that the State Government had endorsed the Point Torment port development.
"We will be registering an early expression of interest in the new port to have live cattle export facilities included in the project," Mr Gillam said.
"The northern cattle industry desperately needs an alternative port to Broome and to Darwin, especially with the deep water capacity Point Torment would offer larger, more viable shipping."
"There is currently no viable case for a meat processing facility in the north and the cattle industry will be increasingly dependent on overseas markets such as the Middle East that require larger vessels than those currently using Broome."
"We would also see opportunities for Aboriginal enterprises to build and operate the cattle holding yards that would be required at Point Torment, similar to their operations on Roebuck Plains station near Broome."
Mr Gillam said the PGA was also urging Transport Minister Simon O'Brien to make good his promise of a new private port development at James Point, near Kwinana to enable livestock exports to be moved out of Fremantle.
Kimberley PGA Division Chairman Jim Motter said the rapid development of the live cattle export industry in the region had occurred with the shutdown of northern meatworks in the late 1970's. The closure of Derby port because of tidal problems had been a major setback at the time.
"Shipping costs through Broome have now become excessive and have risen at a time when the industry is trying to increase its overseas marketing options."
"Point Torment not only offers an ideal logistical alternative to existing northern ports - it also has the capacity to take the larger, more viable livestock carriers that cannot operate from Broome."
News
2023-04-11

Important Industry Survey on Live Sheep Exports from WA Producers
read more >>

2022-07-17

PGA Podcast on Biosecurity threat posed by Foot & Mouth Disease
read more >>

2020-06-12

Tier 3 Railways Need to be Economically Viable
read more >>
CONTACT INFORMATION
POSTAL ADDRESS

PO Box 889
West Perth
Western Australia 6872

PHONE

(08) 9212 6900