Press Release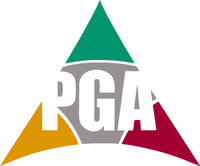 MEDIA STATEMENT FROM THE PASTORALISTS & GRAZIERS ASSOCIATION OF WA REGARDING PASTORAL LEASE REFORM
2015-09-01
As Western Australia's oldest, largest and only state wide organisation representing the pastoral industry, the Pastoralists and Graziers Association of WA (PGA) welcomes the Liberal–National State Government's commitment to pastoral lease reform.
Pastoralism is the single largest land use in Western Australia, with 35%, or over 90 million hectares, of the State's land area used for grazing purposes since the 1800s. Due to the vast areas covered, pastoral leases are very diverse in their structure and make-up, comprising cattle stations in the Kimberley and Pilbara and sheep, cattle and goat stations in the Gascoyne, Murchison and Goldfields.
The PGA believes it is essential that any changes or reforms to existing pastoral tenure are done to protect and promote the interests of existing pastoral lease holders, who bear all of the risks and the costs, including native title, of any reforms.
This is why the PGA and its members will continue to lobby to ensure that any recommendations on pastoral lease reform, including those from the proposed Rangelands Development Advisory Group, reflect the interests of the pastoral industry, rather than the interests of external stakeholders, especially those who have little concern for the long term survival of the pastoral industry in Western Australia.
News
2023-04-11

Important Industry Survey on Live Sheep Exports from WA Producers
read more >>

2022-07-17

PGA Podcast on Biosecurity threat posed by Foot & Mouth Disease
read more >>

2020-06-12

Tier 3 Railways Need to be Economically Viable
read more >>
CONTACT INFORMATION
POSTAL ADDRESS

PO Box 889
West Perth
Western Australia 6872

PHONE

(08) 9212 6900