Press Release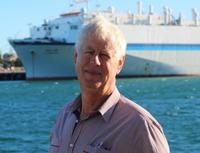 IO Reports should not be questioned says PGA
2019-01-31
Once again the Western Australian public is being subjected to another campaign by animal activist organisations dedicated to ending the live export trade by questioning those reports from independent observers on live export voyages from April to June last year which show substantial improvements in animal welfare compliance the Pastoralist and Graziers Association said today.
"The industry has made huge improvements in the health and welfare of sheep on long haul voyages as a result of the recommendations of the McCarthy report which was handed down last year," PGA President Tony Seabrook said.
"These improvements included the placement of independent observers on all voyages in order to record the real conditions and treatment of our livestock, reductions in stocking densities, and the implementation by exporters of a voluntary three month moratorium of live sheep shipments to the Gulf during the northern hemisphere summer.
"Given the complexity of the impact of heat stress on sheep during long haul voyages, any push by animal activists to discredit the Independent Observer reports should be seen by the public in the same light as the offering of lucrative financial payments to industry whistle blowers to provide sensational images of livestock being treated cruelly."
News
2023-04-11

Important Industry Survey on Live Sheep Exports from WA Producers
read more >>

2022-07-17

PGA Podcast on Biosecurity threat posed by Foot & Mouth Disease
read more >>

2020-06-12

Tier 3 Railways Need to be Economically Viable
read more >>
CONTACT INFORMATION
POSTAL ADDRESS

PO Box 889
West Perth
Western Australia 6872

PHONE

(08) 9212 6900