Press Release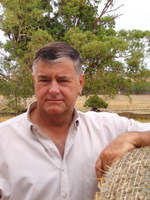 INCREASE IN CATTLE IMPORTS TO INODONESIA WELCOME NEWS SAYS PGA
2013-07-19
Western Australian cattle producers have welcomed today's announcement that Indonesia will significantly increase imports of live Australian cattle immediately, taking 25,000 animals over the next three months with no weight restrictions.
"This is welcome news for Northern WA cattle producers who've been struggling since Indonesia cut import quotas following the Gillard Government's temporary suspension of live cattle exports in 2011," Pastoralists and Graziers Association (PGA) President Rob Gillam said.
"The removal of the 350kg weight restriction will allow many producers to sell those heavier animals which were rendered unsuitable for export as a result of the previous quota."
"This is a tremendous announcement and we commend the Indonesian Government for responding so quickly in increasing their quota numbers and thank the Rudd Government for negotiating directly with the Indonesians on this matter."
"Hopefully we will soon see import levels return to their pre 2011 levels."
"The only thing left now is to ensure that the export companies will be able to quickly get their export permits, protocols and vessels in place so we can get the cattle on the ships," Mr Gillam said.
News
2023-04-11

Important Industry Survey on Live Sheep Exports from WA Producers
read more >>

2022-07-17

PGA Podcast on Biosecurity threat posed by Foot & Mouth Disease
read more >>

2020-06-12

Tier 3 Railways Need to be Economically Viable
read more >>
CONTACT INFORMATION
POSTAL ADDRESS

PO Box 889
West Perth
Western Australia 6872

PHONE

(08) 9212 6900