Press Release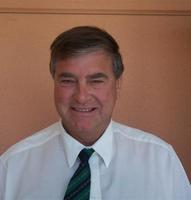 HERITAGE LISTING ANOTHER BLOW TO KIMBERLEY PASTORALISTS
2011-08-31
The National Heritage Listing of the West Kimberley is another slap in the face of the WA pastoral industry by the Gillard Government, according to the Pastoralists and Graziers Association (PGA).
PGA president Rob Gillam said the Listing which encompasses some of the most productive grazing areas in Australia will create a greater level of uncertainty for those pastoralists who are still recovering from the recent suspension of cattle exports to Indonesia.
"This National Heritage Listing is yet another policy put in place to appease vocal green environmental activists, many of whom have never set foot outside of the metro area, let alone in the Kimberley," Mr Gillam said.
"This Listing is not an identification of specific or unique heritage sites and locations – it is a is blanket listing of the entire West Kimberley which includes one of the most productive grazing areas of Western Australia, the Fitzroy Valley."
"As was seen with the ban on cattle exports to Indonesia, little consultation or consideration is given to pastoralists and their families who face a new level of uncertainty over the security of their livelihood."
"Decisions over the number of cattle you can have on a station; whether watering holes can be accessed; which traditional stock routes can be used; controlling wild dogs; or even where and when mustering activities can occur will now be in the control of faceless bureaucrats in Canberra."
"And to satisfy these bureaucrats, pastoralists will potentially face additional layers of red tape and regulation to carry on with their livelihood."
This is a slap in the face to those people who have been the caretakers and guardians of this pristine and remote area for well over 100 years."
Mr Gillam said the Kimberley was one of the least explored and yet potentially most highly valuable areas remaining in Australia.
"It is also one of the nation's most underdeveloped regions, with a high level of unemployment and pastoralism is just one industry with the capacity to become a major sustainable employment provider," he said.
"However by adding another level of bureaucracy to these industries to satisfy political preferences, the potential of this wealthy region is locked away forever."
News
2023-04-11

Important Industry Survey on Live Sheep Exports from WA Producers
read more >>

2022-07-17

PGA Podcast on Biosecurity threat posed by Foot & Mouth Disease
read more >>

2020-06-12

Tier 3 Railways Need to be Economically Viable
read more >>
CONTACT INFORMATION
STREET ADDRESS

Ground Floor, 28-42 Ventnor Ave
West Perth
Western Australia 6005

POSTAL ADDRESS

PO Box 889
West Perth
Western Australia 6872

PHONE

(08) 9212 6900

FAX

(08) 9485 0299