Press Release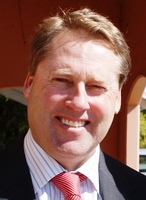 GIVE WA A NEW RAIL STRATEGY
2009-05-13
The exclusion of rail upgrades in WA from the federal budget has flagged the urgent need for a new standard gauge/road transport blueprint for WA's agricultural regions, the Pastoralists and Graziers' Association claimed today.
PGA Grains chairman Rick Wilson said it was no surprise that there was no federal funding for WA's Grain Infrastructure Group plan.
"It was irresponsible of Westnet Rail and Cooperative Bulk Handling to promote a costly upgrading of WA's obsolete narrow gauge rail freight system to the Federal Government, knowing that federal policy was strictly to fund only standard gauge rail projects."
"It took the deregulation of the wheat industry to demonstrate the inadequacy of WA's grain/rail freight system. To its credit, the Federal Government has recognised the folly of trying to revamp an outmoded narrow gauge rail system when the demand is now for modern, integrated standard gauge/road services," Mr Wilson said.
"What we need now is a new rural freight strategy based on upgraded regional rail and road arteries that serve the year-round needs of the wider agricultural community."
"That should be a task for State Transport to complete with input from the farming industries, and would ensure that future Federal, State and industry resources are used to develop an efficient rural transport structure," Mr Wilson said.
"The converse to rational thinking on this issue is that the State may now consider forcing all grain onto rail, and then forcing WA graingrowers to meet in full the $400million needed to upgrade the system."
"Such action would thwart the development of an effective rural transport system in WA for decades to come."
News
2023-04-11

Important Industry Survey on Live Sheep Exports from WA Producers
read more >>

2022-07-17

PGA Podcast on Biosecurity threat posed by Foot & Mouth Disease
read more >>

2020-06-12

Tier 3 Railways Need to be Economically Viable
read more >>
CONTACT INFORMATION
POSTAL ADDRESS

PO Box 889
West Perth
Western Australia 6872

PHONE

(08) 9212 6900