Press Release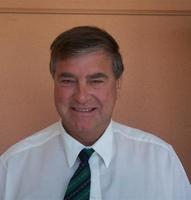 FIGHT LOOMS OVER WHL BOUNDARY
2010-01-12
Coastal landholders at Ningaloo Reef have been betrayed by the State Government over a 2km boundary for the proposed World Heritage listing of Ningaloo Reef, according to the Pastoralists and Graziers' Association.
PGA President Rob Gillam said various Ministers of the Barnett Government had backed down on promises to pastoral lessees on the Ningaloo coast that their coastal rights and infrastructures would be protected.
"Undertakings by the Environment, Lands and Planning Ministers that they would not proceed with the 2km boundary decision of the Carpenter Labor Government, for the Ningaloo Marine Park now apparently count for nothing."
"A 2km boundary for WHL has apparently been agreed to by State bureaucrats with the Federal Environment Minister as they did in the case of Shark Bay."
"There was a serious fight over the WHL boundary for Shark Bay and it appears there will now also be a serious fight over the boundary for Ningaloo that will go through to the United Nations if necessary."
Mr Gillam said local pastoralists, through the PGA and community groups, had consistently supported world heritage listing of the exceptional marine features of Ningaloo reef – conditional on a terrestrial boundary to 40metres above the high water mark.
He said the announcement of a 2km WHL boundary along the Ningaloo coast appeared to involve a tradeoff between the State Government and the owners of Cardabia station for coastal frontage in exchange for freehold land in Coral Bay.
"The Barnett Government seems happy to do an exclusive freehold land deal with the relatively recent owners of Cardabia station at Coral Bay while it deliberately misleads pastoralists who have been caretakers and custodians of this area for many years."
"Environment Minister Donna Faraghar is trying to tell us that the 2km boundary for Ningaloo was declared non-negotiable by her federal counterpart Peter Garrett."
"That directly contradicts the Premier's claim that the State, not the Commonwealth will determine such boundaries."
News
2020-06-12

Tier 3 Railways Need to be Economically Viable
read more >>

2020-06-03

Time for McGowan to Stand Up for Live Exports
read more >>

2020-05-28

PGA Urges Federal Govt to Provide Exemption
read more >>
CONTACT INFORMATION
STREET ADDRESS

Ground Floor, 28-42 Ventnor Ave
West Perth
Western Australia 6005

POSTAL ADDRESS

PO Box 889
West Perth
Western Australia 6872

PHONE

(08) 9212 6900

FAX

(08) 9485 0299