Press Release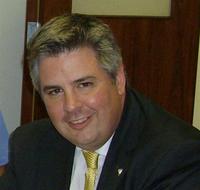 FEDS MUST RELEASE RAIL REPORT
2009-06-15
Commonwealth Transport Minister Anthony Albanese must resolve WA's narrow gauge rail debate by releasing his department's recent inquiry into the matter, the Pastoralists and Graziers' Association claimed today.
"We do not accept former WA Minister Alannah MacTiernan's claims that the Commonwealth Government was 'good' for $135million to prop up our obsolete narrow gauge rail system," PGA spokesman Sheldon Mumby said today.
"The Commonwealth funding was provisional on the results of the WA Grain Freight Review which was completed at the end of April."
"In fact we understand Federal Labor rejected funding for the project because it identified the GIG report, which was started by Ms MacTiernan, as merely serving an extremely limited vested interest."
"Only three parties supported taxpayer funding for the narrow gauge system and they were the parties with most to gain. Grain growers and other sections of the industry who were deliberately excluded would have been the losers."
Mr Mumby said the previous Government had badly mismanaged the issue and had cost the State millions of dollars in new standard gauge rail funding.
"The previous Government spent over six years on the GIG report and refused to come up with the funding."
"Ms MacTiernan missed her opportunity to benefit WA's $4.5billion grain industry and should keep out of future debate on this subject."
"What we now need is for Mr Albanese to release the WA Grain Freight Review report so industry can have a basis for coming up with a long term strategy for regional infrastructure in Western Australia."
News
2023-04-11

Important Industry Survey on Live Sheep Exports from WA Producers
read more >>

2022-07-17

PGA Podcast on Biosecurity threat posed by Foot & Mouth Disease
read more >>

2020-06-12

Tier 3 Railways Need to be Economically Viable
read more >>
CONTACT INFORMATION
POSTAL ADDRESS

PO Box 889
West Perth
Western Australia 6872

PHONE

(08) 9212 6900