Press Release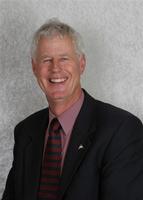 FARMERS CRY FOUL ON BARNETT CONGESTION TAX
2014-12-04
Western Australia's leading farming organisation, the Pastoralists and Graziers Association (PGA), has condemned the Barnett Government's proposed "congestion tax", labelling it another unfair cost on regional families and businesses.
"This is just another tax grab on rural families by a Government that refuses to cut its spending," PGA President Tony Seabrook said.
"Rural families have no access to public transport and as such are dependent on motor vehicles in order to carry on with their daily lives," he said.
"Most of these vehicles will never go to, or contribute to the congestion in Perth, so why should they be slugged with another tax in order for the Government to fund its spending splurge on projects like a new football stadium or Elizabeth Quay?"
"This Government refuses to control its spending on these populist projects, which provide little, if any benefit to rural businesses and farming families and primary producers cannot afford to be hit with another tax."
"In the past year primary producers have been hit with increases in vehicle registration costs, licensing fees and other regulatory imposts from a Government that is constantly harping on cutting red tape."
"The last thing farmers and pastoralists need is another tax that will cut into our bottom line," he said.
News
2020-06-12

Tier 3 Railways Need to be Economically Viable
read more >>

2020-06-03

Time for McGowan to Stand Up for Live Exports
read more >>

2020-05-28

PGA Urges Federal Govt to Provide Exemption
read more >>
CONTACT INFORMATION
STREET ADDRESS

Ground Floor, 28-42 Ventnor Ave
West Perth
Western Australia 6005

POSTAL ADDRESS

PO Box 889
West Perth
Western Australia 6872

PHONE

(08) 9212 6900

FAX

(08) 9485 0299