Press Release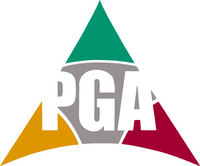 FAREWELL TO THE YEAR OF EXCESS —PGA
2011-12-19
2011 will long be remembered as the year of excess.
From the impact of excessive rains on what was expected to be the largest grain harvest ever, to an excessive overreaction by the Gillard Government which resulted in the suspension of live cattle exports to Indonesia, throughout 2011 West Australian producers faced numerous challenges and for the first time they were forced to publicly defend their livelihoods. And while every farmer and pastoralist knows that you cannot control the weather, we can control the impact from those excessive policy decisions and regulations, which continue to impose on every agricultural production method and every producer throughout Western Australia.
This assault on producers' livelihoods from policy makers will take on numerous forms in 2012 - from the implementation of a carbon tax, to native vegetation clearing bans, pastoral lease reform, GM canola, World Heritage listings, water reform and the continuation of the live export trade - and the list will only get bigger. But these challenges are nothing new to producers and, as always, the PGA will be in the forefront fighting for the rights of our members and continuing to be the voice of progressive agriculture in Western Australia.
The key issues that the PGA will continue to pursue in 2012 include:
• Security of tenure for pastoral lease holders, including changes to renewal rights
• Implementation of a fair and equitable process to determine pastoral rents that reflects the economic reality of pastoral activities
• Continued opposition to the proposed World Heritage listing of the Kimberley
• Increase of funding for bio-security and the introduction of a national bounty on wild dogs
• The repeal of the GM Free Crop Areas Act which continues to show its irrelevance following the continual acceptance of GM canola by growers and customers
• Increasing the bipartisan relationship between the Commonwealth and State Governments in their support of the live export trade
• Ensuring the State Government honours its contract with James Point Pty Ltd and ceases in its' opposition to the development of the private port which will facilitate the shifting of live exports out of Fremantle and the introduction of additional bulk handlers for grain
• Increase in Federal and State Government funding for road, rail, and port infrastructure, including pastoral fences
• Reduction in bureaucratic red tape, especially regarding heavy vehicle accreditation and permit systems
• Allowing growers to access equity in their own co-operative and full accountability from the CBH board which will only be achieved through demutualisation
• Continuing to make sure that both artificial and regulated monopolist practices are not hindering the introduction of competition into all facets of grain marketing and storage and handling
• Ensuring the accountability of how Research and Development Corporations spend growers' monies and continual review on all programs financed by compulsory levies
• The development of a fair and independent appeals process for native vegetation clearing permits
News
2023-04-11

Important Industry Survey on Live Sheep Exports from WA Producers
read more >>

2022-07-17

PGA Podcast on Biosecurity threat posed by Foot & Mouth Disease
read more >>

2020-06-12

Tier 3 Railways Need to be Economically Viable
read more >>
CONTACT INFORMATION
POSTAL ADDRESS

PO Box 889
West Perth
Western Australia 6872

PHONE

(08) 9212 6900