Press Release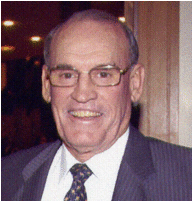 DEVASTATING FIRE IGNITES INDUSTRY SUPPORT
2009-11-16
Today's fire at Western Meat Packers facility in O'Connor will have costly consequences not only for the company, but also for the State's meat processing industry.
"Western Meat Packers processes around 400 beef and 1,000 sheep a day at Margaret River and value adds their carcases at the O'Connor boning room," Pastoralists and Graziers' Association Meat and Livestock chairman Tim D'Arcy said today.
"The devastation of today's fire may impact on the company's operations and could lead to significant unemployment and blockages through the State's meat processing chain."
"WA is already underserviced in processing capacity at this time of the year and this fire will exacerbate these problems," Mr D'Arcy said.
"Thankfully there are no reported fatalities and the industry must now work together to ensure there is limited disruption due to this unforseen event."
News
2023-04-11

Important Industry Survey on Live Sheep Exports from WA Producers
read more >>

2022-07-17

PGA Podcast on Biosecurity threat posed by Foot & Mouth Disease
read more >>

2020-06-12

Tier 3 Railways Need to be Economically Viable
read more >>
CONTACT INFORMATION
POSTAL ADDRESS

PO Box 889
West Perth
Western Australia 6872

PHONE

(08) 9212 6900