Press Release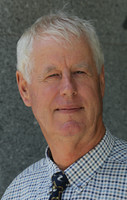 Cash Grab by State Government says PGA
2018-12-12
The Pastoralists and Graziers Association has criticised the State Government's announcement to take ownership of a significant chunk of WA's rock lobster quota, saying the decision is tantamount to creating a single desk for one of our State's most valuable exports and sets a very dangerous precedent for other industries.
"It is mind numbing to think that after seeing how the single desk was detrimental to the interests of Western Australian wheat farmers and lamb producers, that the WA State Government would consider intervening in another primary industry," Pastoralists and Graziers Association President Tony Seabrook said.

"It also beggars belief that, according to Fisheries Minister Dave Kelly, the multi-billion dollar commercial rock lobster industry is a 'community resource' that is not contributing its fair share of revenue to the State coffers.
"The only reason that there is a billion dollar rock lobster industry in this state is because of the hard work of the rock lobster fishers who catch, process and export their product to markets in China and South East Asia - markets which they, not the State Government nor the WA community have created.
"This is an industry that pays its fair share of taxes, stamp duties, and excises, not to mention around $20 million in access fees. It also invests heavily in its own infrastructure and industry development, so at what point is it not paying its fair share?
"This is nothing more than a populist cash grab by the State Government, and raises significant concerns over which primary industry is next on their agenda.
News
2023-04-11

Important Industry Survey on Live Sheep Exports from WA Producers
read more >>

2022-07-17

PGA Podcast on Biosecurity threat posed by Foot & Mouth Disease
read more >>

2020-06-12

Tier 3 Railways Need to be Economically Viable
read more >>
CONTACT INFORMATION
POSTAL ADDRESS

PO Box 889
West Perth
Western Australia 6872

PHONE

(08) 9212 6900