Press Release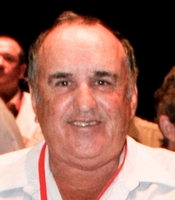 CONTROLLED BURNING GETS STRONG PASTORAL SUPPORT
2010-04-06
Kimberley pastoralists have strongly supported prescribed burning programs as a vital fire control measure in their region.
Chairman of the Pastoralists and Graziers' Association Kimberley Committee, Jim Motter said tourist and other Kimberley interests had the choice of prescribed burns on pastoral and crown lands to reduce dry fuel levels – or a return to the wildfires of several years ago that devastated large areas of the region.
"Pastoralists have cooperated closely with FESA over the last few years to prevent major fires ravaging hundreds of square kilometres of the region and we have been relatively successful."
"Complaints about prescribed burns to local shires and to FESA have come from uninformed quarters and pastoralists and other land stakeholders will be cooperating with FESA to explain how prescribed burns have become an integral and successful fire control strategy in the region," Mr Motter said.
"The Kimberley situation is similar to those in Victoria, Canberra and South Australia where opposition to controlled burns allowed the massive build-up of fuel and the catastrophes of the past few years."
News
2023-04-11

Important Industry Survey on Live Sheep Exports from WA Producers
read more >>

2022-07-17

PGA Podcast on Biosecurity threat posed by Foot & Mouth Disease
read more >>

2020-06-12

Tier 3 Railways Need to be Economically Viable
read more >>
CONTACT INFORMATION
POSTAL ADDRESS

PO Box 889
West Perth
Western Australia 6872

PHONE

(08) 9212 6900