Press Release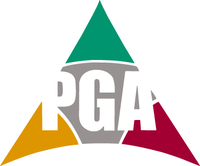 CLEARING LEGISLATION WEAKENS PRIVATE PROPERTY RIGHTS
2016-09-08
The Pastoralists and Graziers Association of WA, Western Australia's oldest organisation representing pastoralists, graziers and grain growers says there needs to be an immediate review of the Environmental Protection Act 1986 and the subsidiary legislation covering the clearing of native vegetation.
As Esperance farmer Nils Blumann rightly pointed out in The West Australian newspaper, private property rights have been transferred from farmers to cockatoos.
Existing legislation controlling the clearing of native vegetation continues to place severe restrictions on the use of rural land to the point that good productive farmland cannot be used for its original purpose.
Further, when native vegetation is preserved on private land for environmental purposes farmers are unable to use or access the prescribed areas for agriculture, and are required to become environmental caretakers, with no form of compensation available. Farmers are therefore placed in the precarious position of having to restrict their business operations, pay rates on land they cannot use, own land that they cannot sell and if they are caught clearing they face criminal prosecution, all for the benefit of the environment.
As Murray Nixon OAM states in his recent letter to the editor, if a property owner is prevented from using a property for the purpose for which it was bought and the community wishes to use it as a nature reserve, the community should pay fair and just compensation.
Facts:
Native Vegetation includes indigenous aquatic, or terrestrial vegetation and includes dead vegetation and vegetation that was intentionally planted if the planting was funded by a person who was not the owner of the land for the purpose of biodiversity conservation or land conservation

Clearing means the removal, killing, draining, burning or damage to some or all of the native vegetation and includes the grazing of stock.
News
2023-04-11

Important Industry Survey on Live Sheep Exports from WA Producers
read more >>

2022-07-17

PGA Podcast on Biosecurity threat posed by Foot & Mouth Disease
read more >>

2020-06-12

Tier 3 Railways Need to be Economically Viable
read more >>
CONTACT INFORMATION
POSTAL ADDRESS

PO Box 889
West Perth
Western Australia 6872

PHONE

(08) 9212 6900