Press Release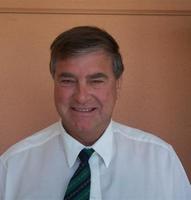 CARBON TAX NOTHING MORE THAN AGRONOMIC VANDALISM SAYS PGA
2011-02-28
The President of the Pastoralists and Graziers Association (PGA) has labelled the Federal Government's carbon tax plan as "agronomic vandalism".
While big energy players have welcomed the move to carbon pricing, Mr Gillam said a new tax would "put additional pressure on the sustainability of farm business and will drive up the price of food for consumers."
"Any carbon tax is not about environmental stewardship, it is about politics," Mr Gillam said.
"It is a blow for the competitiveness of Australian farming businesses, especially to small and medium-sized enterprises".
Despite Labor indicating the agriculture industry would be exempt from a carbon tax, transport, fuel and power costs would still make an impact on the sector, according to Mr Gillam.
"Farmers are price takers and as such are unable to pass their costs along the supply chain. An increase on the price of fuel, transport, fertilizer and electricity due to a carbon tax will severely impact the ability of farmers to continue to produce food."
"This extra lead in the saddlebags of Australian primary producers will not reduce overall global emissions, nor will it help save our agricultural exports which are facing increased pressure from countries without a carbon scheme," he said.
"Years of drought and rising manufacturing costs had contributed to an increase in food and grocery imports of more than 40% over five years."
''Any emissions reduction scheme, or a price on carbon, will give our international competitors an unfair competitive advantage, whether on Australian supermarket shelves or in the global marketplace,'' Mr Gillam said.
News
2023-04-11

Important Industry Survey on Live Sheep Exports from WA Producers
read more >>

2022-07-17

PGA Podcast on Biosecurity threat posed by Foot & Mouth Disease
read more >>

2020-06-12

Tier 3 Railways Need to be Economically Viable
read more >>
CONTACT INFORMATION
POSTAL ADDRESS

PO Box 889
West Perth
Western Australia 6872

PHONE

(08) 9212 6900